Cardijn College is an R-12 co-educational Catholic school in the Marist tradition, deeply inspired by the method of College patron Joseph Cardijn with a foundation built on the three pillars of his teachings; to See, Judge and Act. Educating and inspiring students in the beautiful Southern Vales region of Adelaide since 1984, Cardijn has grown to encompass three schools, each with distinct offerings.
Galilee Campus at Aldinga offers Reception to Year 8, expanding to include Year 9 in 2023. Cardijn College at Noarlunga Downs offers Years 7-12 and is renowned for academic excellence and a vibrant extra-curricular program. Cardijn College Marcellin at Christie Downs provides a wide variety of vocational education and training opportunities for students in Years 10 -12 and beyond, with relationships that extend well into their careers.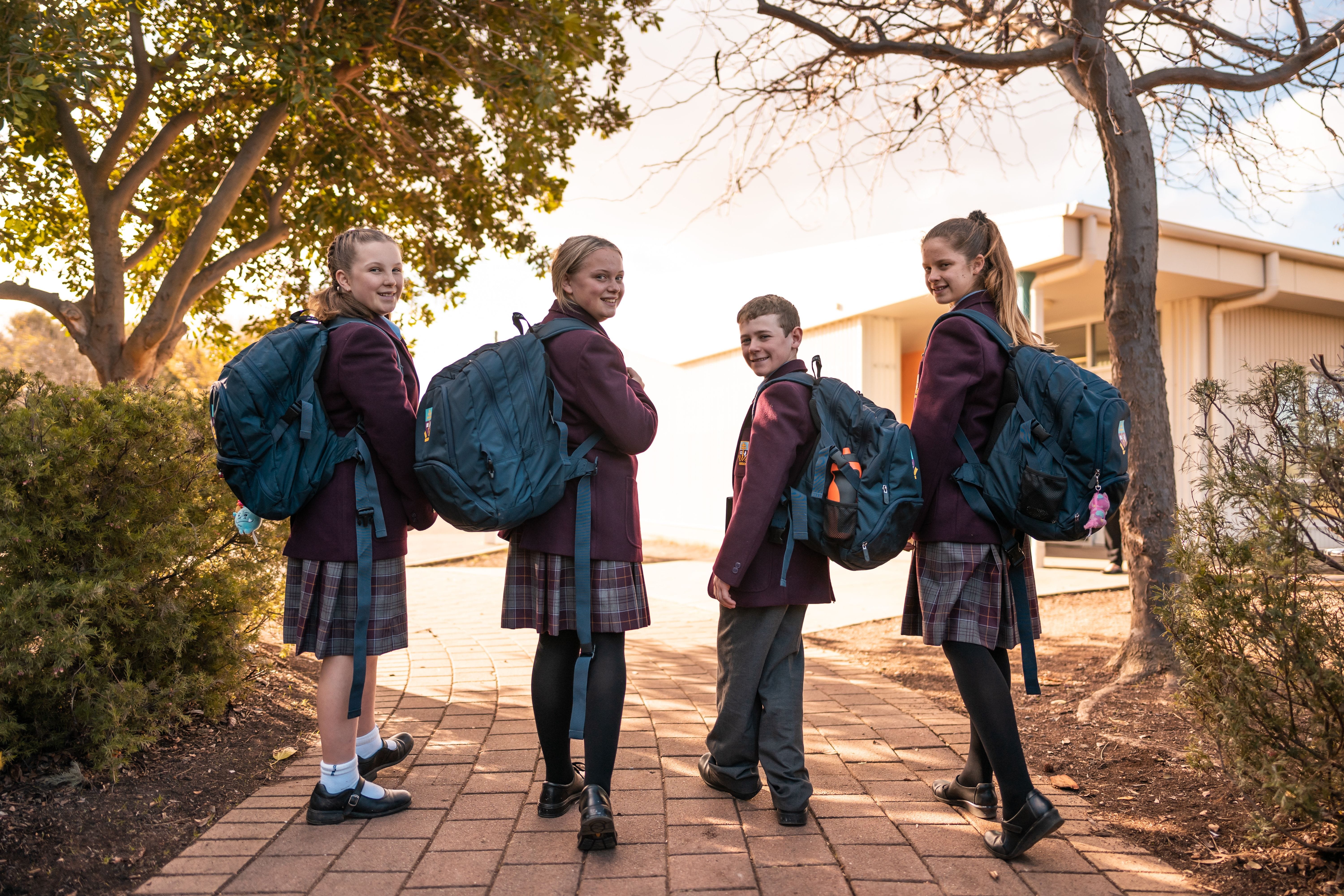 Galilee Catholic School opened on 29 January 2007 after a need was identified for a co-educational Catholic learning environment in Aldinga. Due to the large number of families in the region and the desire for faith-centred learning, Galilee has expanded to an enrolment of nearly 350 students and employs 50 staff.
In 2007 Galilee consisted of four learning areas, a shared flexible space, toilets, storage and covered external areas. Stage 2 opened in 2009 with further classroom areas and a worship centre.
In 2012 Stage 3 opened with further homerooms for our older students. Russell and Yelland Architects together with the Galilee Catholic School Education and Building Committee made up of staff, students, parents, parish, community and Catholic Education SA representatives, worked in collaboration to prepare an exciting and innovative design for the learning environments which considers:
Space for community gathering that enables meeting, friendship, play and other experiences
Safe environments
Multifunctional, covered outdoor areas attached to all spaces
Maximum flexibility and adaptability
Integrated and cutting-edge information communication technology

Galilee boasts flexible, award-winning learning spaces which house our home groups as well as adaptable and open learning spaces for our students to explore. Our Early Years classrooms provide support and guidance for the newest members of our school community with dedicated indoor and outdoor learning spaces.
The opportunities for learning and development are endless with flexible learning that caters to your child's strengths. Our staff are dedicated to providing the best possible learning experience for your child and are committed to continuous learning and development with ongoing training and support.
Dr Paul Rijken was appointed Principal of Cardijn College in 2005. He was the Deputy Principal of St Aloysius College, Adelaide. He is a founding teacher of Cardijn College and began his teaching duties as the Physical Education Coordinator on the very first day in 1984. Dr Rijken taught at Cardijn College for 13 years before accepting his appointment at St Aloysius College, then returning to Cardijn in the role of Principal in 2005. Dr Rijken retired at the end of Term 2, 2022.
Mr Steve Byrne, the current Principal of Sacred Heart College has been appointed as the next Principal of Cardijn College and will commence in the role in 2023.
Today the College is a vibrant community across three schools with a total enrolment 1850 students enrolled and over 250 staff members.